Registration Fees
Registration Type

Registration Fees

PRICE (CNY)

PRICE (USD)

Full registration

4600

720

CSIG Member

3600

570

CSIG Student Member

2800

440
Registration Steps
Step 1
The attached file is INVITATION LETTER. Download the invitation letter HERE.(Invitation Letter for Authors  Invitation Letter for Participants)
Step 2
Please make the payment to China Society of Image and Graphics.
Means of Payment 1:Online Payment(or reserve rooms), Please CLICK here
http://conf.csig.org.cn/fair/394
Or
To register on the microsite, please scan the following QR code: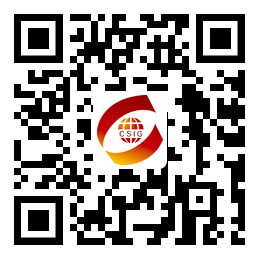 Note: Please click the "在线报名"to complete your registration for the conference.
注意:请点击"在线报名"完成会议注册。
Means of Payment 2: Remittance(The following is for Author and Participant outside Mainland China.)
Bank: INDUSTRIAL AND COMMERCIAL BANK OF CHINA LTD HAIDIAN SUBBRANCH BUSINESS DEPARTMENT
Address: NO.100 ZHONGGUANCUN EAST ROAD HAIDIAN DISTRICT BEIJING CHINA 100190
Bank account No: 0200049609200073436
NAME OF ACCOUNT HOLDER: CHINA SOCIETY OF IMAGE AND GRAPHICS
Swift code: ICBKCNBJBJM
Note:Please write the Names on the money order/remittance form.
注意:请在汇票/汇款单上填写姓名。
Means of Payment 3: On-site payment during the meeting period.
Note: After successfully registered, you do not have to pay the fee if you have already paid.
注意:如果已经缴费成功,则无需再缴费。
Contact US
Email: icig@csig.org.cn
Tel: +86 10 82544676/82544661