Registration Fees
Registration Type

Advanced Registration
Before 31 October 2021
(23:59 Beijing Time)

Regular Registration
From 1 November 2021
(00:00 Beijing Time)
to 25 November 2021
(23:59 Beijing Time)


On-site registration
26-28 November 2021
(Beijing Time)


PRICE (CNY)

PRICE (USD)

PRICE (CNY)

PRICE (USD)

PRICE (CNY)

PRICE (USD)

Full registration

3800

600

4300

680

4600

720

CSIG Member

3000

470

3400

540

3600

570

CSIG Student Member

2000

320

2400

380

2800

440
Note: Each paper should have at least one author with full registration before July 10, 2021, in order to avoid missing the publication deadline.
注意:每篇录取的论文必须有至少一位论文作者在2021年7月10日前向会议全额注册(Full registration)并缴纳会议费,以避免错过出版的期限。
Registration Steps
Step 1
The attached file is INVITATION LETTER. Download the invitation letter HERE.(Invitation Letter for Authors  Invitation Letter for Participants)
Step 2
Please make the payment to China Society of Image and Graphics.
Means of Payment 1:Online Payment(or reserve rooms), Please CLICK here
http://conf.csig.org.cn/fair/394
Or
To register on the microsite, please scan the following QR code: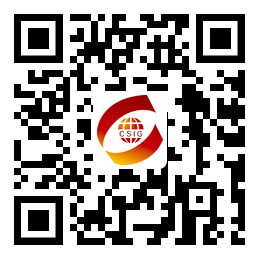 Note: Please click the "在线报名" to complete your registration for the conference.
注意:请点击"在线报名"完成会议注册。
Means of Payment 2: Remittance(The following is for Author and Participant outside Mainland China.)
Bank: INDUSTRIAL AND COMMERCIAL BANK OF CHINA LTD HAIDIAN SUBBRANCH BUSINESS DEPARTMENT
Address: NO.100 ZHONGGUANCUN EAST ROAD HAIDIAN DISTRICT BEIJING CHINA 100190
Bank account No: 0200049609200073436
NAME OF ACCOUNT HOLDER: CHINA SOCIETY OF IMAGE AND GRAPHICS
Swift code: ICBKCNBJBJM
Note: Please write the Paper No. and Author Names on the money order/remittance form.
注意:请在汇票/汇款单上填写论文编号和作者姓名。
Means of Payment 3: On-site payment during the meeting period.
Note: After successfully registered, you do not have to pay the fee if you have already paid.
注意:注册成功后,如果已经缴费,则无需再缴费。
Contact US
Email: icig@csig.org.cn
Tel: +86 10 82544676/82544661